Umbrella
Insurance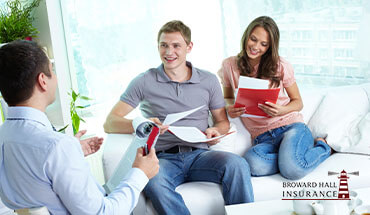 Contact Agent (850) 769-4828
To really feel secure about protecting your assets and your future, you may need the extra level of protection provided by a personal umbrella liability insurance policy. An umbrella insurance policy will pay some claims not covered by your home, auto, or other liability insurance coverage. The policy covers not just you, but your spouse and all family members living in your household, anywhere in the world, including legal defense fees.
Did you know that a serious peril can easily exhaust liability limits, leaving you responsible? Once your policy limits are reached with your home, auto, or other policy, your umbrella policy takes over and provides a second layer of protection of at least $1,000,000, which provides total peace of mind.


Do I Really Need it?

Imagine if your dog were to bite a neighbor's child. Or if there's an accident on your rental property. Or a fire in your condo spreads to other units. What would happen if you or a family member missed a stop sign and struck and killed a pedestrian? If any of these things happened to you, there's a good chance your current liability limits wouldn't be adequate to protect your assets—or your future earnings.

Future Earnings?

A personal umbrella policy is a great way to protect yourself from a lawsuit that not only can impact your current assets, but your future earnings as well. Unfortunately, everyone is a target for a lawsuit. The simple fact is that in today's lawsuit-happy culture, the unfortunate scenario of being sued for damages that exhaust your other policy limits is a real possibility. Ask your agent today about a personal umbrella policy.

Get Free Advice!

The best way to learn more about the comprehensive coverage offered with Umbrella Insurance is to contact a friendly insurance pro at Broward Hall Agency.
Contact Us For Free Help
Broward Hall Insurance Agency
Broward Hall Insurance Agency was established in 1957 by Broward Hall. It started as a small business in Panama City and grew over 60 years into a full service agency to serve the insurance needs of individuals, families, and businesses throughout Bay and surrounding counties. As the insurance pros, we are experienced in all types of insurance coverage. From auto, motorcycle, boating, recreational vehicles, and life, homeowners, renters, builders risk, to business, liability, workers comp and so much more.
Our objective is to be honest and fair in all dealings, to be focused on each person and their insurance policies, and to service the needs of our clients as if they were our own family. We establish a close relationship with our clients by assigning a personal service agent to each account. This ensures a high level of consistent care of your policies and makes the management easy on you.
Gary Hall, Sr. is the president of Broward Hall Insurance Agency. After four decades of dedication, Broward Hall Insurance Agency is here today providing the same personalized & professional care that would make his dad, Broward, proud. Our entire team is here for you, so let us know how we can serve your needs.