Motorcycle
Insurance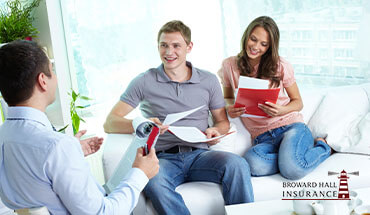 Contact Agent (850) 769-4828
Motorcycle insurance covers many types of bikes, so even if you're looking for specific coverage—like scooter insurance, motocross insurance, dirt bike insurance, moped insurance, classic motorcycle insurance, or trike insurance—a motorcycle insurance policy is what you need. We can help you build a motorcycle insurance plan that suits your needs by providing the coverage you need within your desired budget.
Broward Hall Insurance Agency was founded in 1957 here in Panama City, Florida. We know the beauty of our outdoors and are seasoned motorcycle owners ourselves. This gives us the unique ability to relate to the fun and the dangers that come with the joy of the ride.


Custom Parts

If you have aftermarket parts added to your motorcycle, you will want to review additional coverage that includes custom parts. Some policies receive up to $3,000 in coverage without any additional cost to you. Coverage can be customized to meet the level of customization you have completed with your cycle.

Uninsured

Let's face it, operating a motorcycle is very rewarding and can be highly dangerous. This coverage typically pays for expenses associated with injury or death from an accident caused by an uninsured, underinsured, or hit-and-run driver. It also covers you if you are hit as a pedestrian.

Liability

With Broward Hall Insurance Agency, you can pick the motorcycle insurance coverage that fits your needs. For many riders, peace of mind comes with maximum liability limits high enough to satisfy personal umbrella requirements. This type of insurance coverage is great for those that want total coverage and peace of mind ownership.
Contact Us For Free Help
Broward Hall Insurance Agency
Broward Hall Insurance Agency was established in 1957 by Broward Hall. It started as a small business in Panama City and grew over 60 years into a full service agency to serve the insurance needs of individuals, families, and businesses throughout Bay and surrounding counties. As the insurance pros, we are experienced in all types of insurance coverage. From auto, motorcycle, boating, recreational vehicles, and life, homeowners, renters, builders risk, to business, liability, workers comp and so much more.
Our objective is to be honest and fair in all dealings, to be focused on each person and their insurance policies, and to service the needs of our clients as if they were our own family. We establish a close relationship with our clients by assigning a personal service agent to each account. This ensures a high level of consistent care of your policies and makes the management easy on you.
Gary Hall, Sr. is the president of Broward Hall Insurance Agency. After four decades of dedication, Broward Hall Insurance Agency is here today providing the same personalized & professional care that would make his dad, Broward, proud. Our entire team is here for you, so let us know how we can serve your needs.