Church
Insurance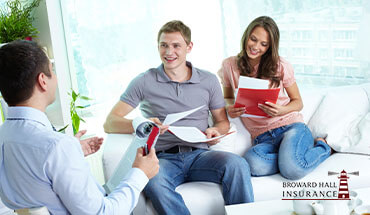 Contact Agent (850) 769-4828
Join many of the churches in Northwest Florida and let Broward Hall Insurance Agency provide a customized protection policy for your church. Risk management and protection for churches is one of our specialties, and we have several great carriers offering superior church protection.
Broward Hall Insurance Agency offers a wealth of expertise and risk management resources to and can guide you in preparing church policies and procedures to minimize risk to your church. We can insure all of the assets that are used in your services, from camps to buses to employees and pastoral staff and more. Call Broward Hall today to discuss protecting your congregation and your premises with a customized protection policy.


Church Property

The property of any church is very important assets and they should be protected with the proper insurance policy against loss or damage. We offer several solutions for you, with basic policies covering the buildings and contents in case of loss from fire, smoke, vandalism, windstorm, hail or other perils.

Church Liability

A general liability policy steps in to mitigate the church's legal responsibilities in the event of an injury or loss of property or life, such as with a civil wrongdoing. There are many types of coverage that can be included with your church liability insurance policy, such as cyber crimes, sexual misconduct, pastoral counseling staff and more.

International Travel

If your church is passionate about mission trips outside of the United States, you need a quality international travels insurance policy. Polices can include accident and illness medical expense, security and emergency medical evacuation, trip cancellation coverage, primary coverage, bodily injury, property damage, personal injury, emotional injury and more.
Contact Us For Free Help
Can we get Coverage for our Church, Vehicles, Staff and Summer Camp?
Absolutely. Your church insurance policy needs to be customized to provide comprehensive coverage of your pastoral staff, employees, buildings, property, facilities, and more. Broward Hall Insurance Agency specializes in risk management and protection for churches throughout Florida. We are here to provide free help to you in learning all about the possibilities available to you.