Boat
Insurance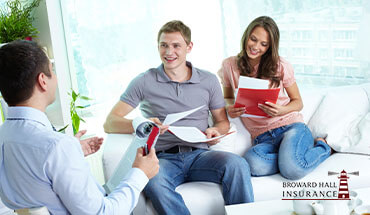 Contact Agent (850) 769-4828
As pleasurable as boating is suppose to be, there are situations that must be considered with the ownership and operation of a marine vessel. Whether you own a jet ski, wave runner, sail boat, fishing boat, pontoon boat or speed boat, you must have right boat insurance policy in place.
Liability insurance protects you if something catastrophic should happen and you are at fault. There are different types of coverage provided that provide various levels of protection.
We can provide you with boat insurance rate comparisons, money-saving tips, discounts, payment plan options and more to make your boat insurance rate affordable.


Property Damage

Your boat liability insurance policy should cover harm done to another person's property in the unfortunate situation of a boating accident where you are at fault. Having insurance will provide for repairing or replacing their dock, marine vessel or other personal property involved.

Bodily Injury

When reviewing your boat insurance options, it is advisable to add in adequate bodily injury liability coverage. This type of boating insurance will provide for the costs associated with injuries and associated costs for hospitalization, rehabilitation and other medical expenses.

Umbrella Policy

For certain boat owners, it is a smart idea to increase the standard level of insurance by including a umbrella liability insurance policy. These greatly increase the coverage amount with a much higher limit, which will bring peace of mind to you and your family. Be sure to discuss this option with your insurance agent to verify your need of it.
Contact Us For Free Help
What type of insurance does my boat need?
It's important to match up your boating lifestyle with any insurance policy you secure. Some insurance policies will only cover a small fishing boat in shore, such as in the bay. However, if you fish in the Gulf of Mexico, even once or twice a year, you need coverage that is there for you when you need it. We are here to help and to make sure you have the right boat insurance for you and your family. Our friendly insurance pros live right here in Panama City/Panama City Beach and we love the salt life. We are here to make sure you love the salt life, too.
How much marine liability insurance do I need?
Your insurance policy should protect your assets and limit your personal liability if a tragic accident happens. Boat liability insurance policies will typically cover $100,000 to $1 million in damages. And an boat umbrella policy will typically over from $1 million to $10 million in damages. It's wise to discuss how much coverage you need with a knowledgeable agent. .
What happens if a hurricane strikes Florida while we are away?
Depending on the underwriting company and policy limitations, you may be required to be a full time resident of Florida and to move your boat away from storm area. Some carriers provide a separate windstorm deductible for storm related damage. It's important to clearly define your lifestyle and boating habits to your insurance agent.