Liability
Insurance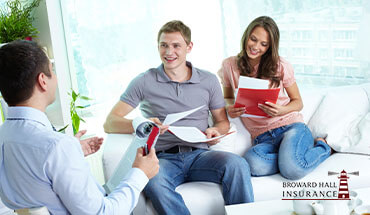 Contact Agent (850) 769-4828
General liability insurance is something you cannot do without. As someone who runs a business, you are familiar with the day-to-day uncertainties of small business management. We know all of the hard work invested in a business plan: the number crunching, careful planning, and the endless hours you've invested. And because accidents can, and do, happen, general liability insurance can protect you and your business.
Broward Hall Insurance Agency provides complete business protection, not just your "one size fits all" coverage. We cover medical expenses, attorney fees and damages when you are legally responsible, plus other situations that may not have even crossed your mind, regardless of your careful planning.


Professional

Professional Liability Insurance covers professionals for negligence and errors or omissions that injure their clients. Any individual or business providing an opinion, making recommendations, designing solutions, or offering a service is at risk for a professional liability lawsuit.

Employment

Employment Practices Liability Insurance covers employment-related liabilities other than on the job injuries. It's important to have this coverage for legal fees and damages for suits, such as wrongful termination, discrimination, sexual harassment, and other alleged violations of employees' legal rights.

Premises

Premises Liability Insurance helps protect your business against certain claims for damage to premises rented to you due to fire, lightning or explosion. If you have a landlord for your business operations, you are at risk for a liability if a loss happens. Our agents are insurance pros and we are ready and able to protect you and your business today.
Contact Us For Free Help
Broward Hall Insurance Agency
Broward Hall Insurance Agency was established in 1957 by Broward Hall. It started as a small business in Panama City and grew over 60 years into a full service agency to serve the insurance needs of individuals, families, and businesses throughout Bay and surrounding counties. As the insurance pros, we are experienced in all types of insurance coverage. From auto, motorcycle, boating, recreational vehicles, and life, homeowners, renters, builders risk, to business, liability, workers comp and so much more.
Our objective is to be honest and fair in all dealings, to be focused on each person and their insurance policies, and to service the needs of our clients as if they were our own family. We establish a close relationship with our clients by assigning a personal service agent to each account. This ensures a high level of consistent care of your policies and makes the management easy on you.
Gary Hall, Sr. is the president of Broward Hall Insurance Agency. After four decades of dedication, Broward Hall Insurance Agency is here today providing the same personalized & professional care that would make his dad, Broward, proud. Our entire team is here for you, so let us know how we can serve your needs.